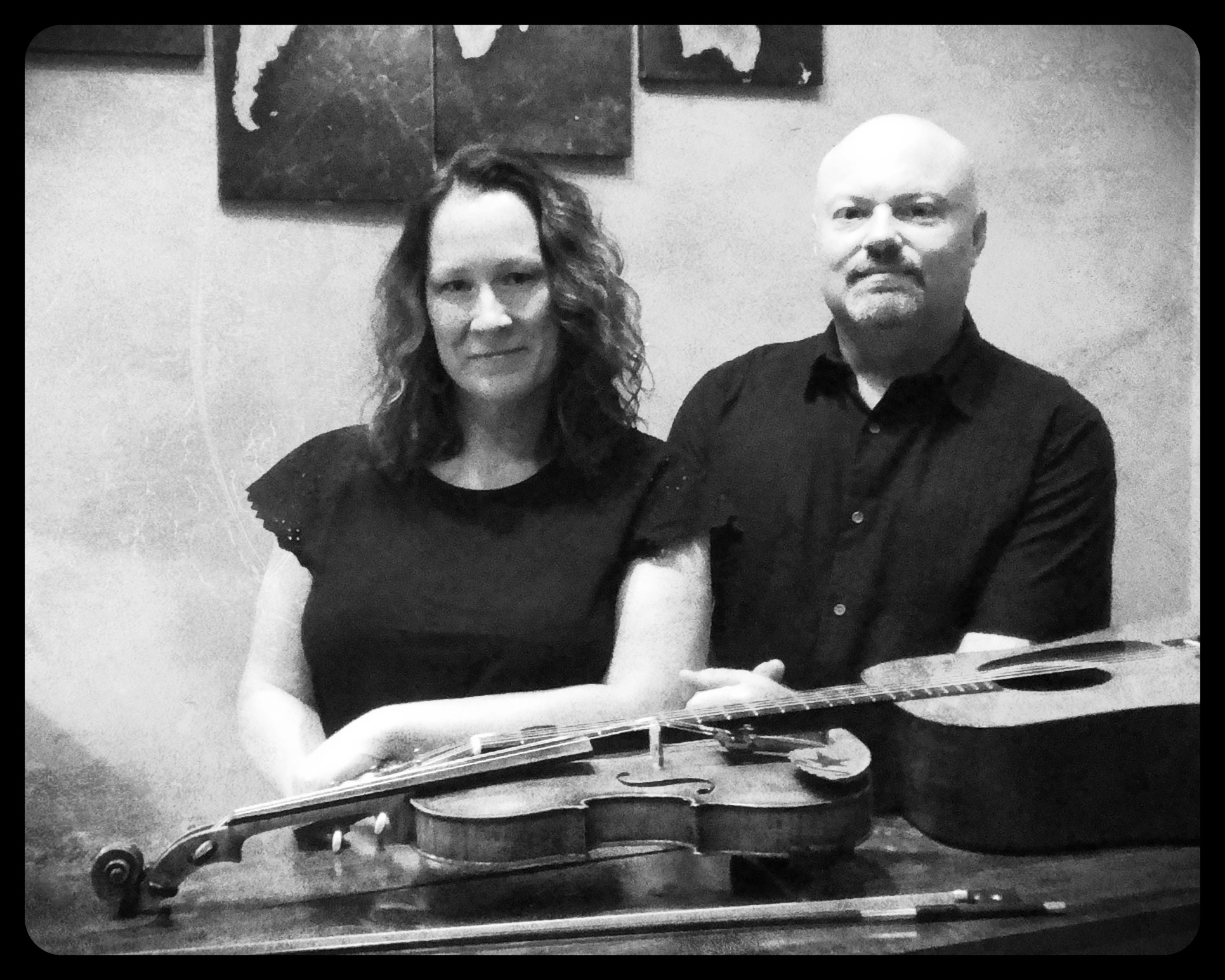 Adam Chowning and Megan Lynch Chowning have been teaching and performing as traditional musicians for decades. Megan started hosting her own fiddle camps in 2008 and when she and Adam married in 2012, it made perfect sense that he would get on the bandwagon and broaden the offerings to include flatpicking, mandolin, clawhammer banjo, and songwriting. They open their home almost a dozen times a year to incredible teachers and inspiring campers and can't imagine the house not being filled with music and laughter. Some camps they teach classes, some camps they take classes, and all camps they lead jams, answer questions, and try to make sure everyone has the experience of a lifetime.
The following is Adam's fancy bio. Megan's schmancy bio follows just after.
Many people know Adam Chowning, but they don't always know everything he's done. He's quiet about his accomplishments but they are many. Adam is the 2014 Tennessee State Old Time Banjo Champion. He's also won and placed in guitar contests all over the Southeast, including the Kentucky State Championships, the Athens Fiddlers Convention and the Adams and White House Flatpick Contests and has toured with country and rock stars, including American Idol favorite Bo Bice. But he's not just a great player. Adam has built and repaired guitars for famous people and weekend warriors alike. His craftsmanship on both acoustic and electric guitars is revered around the country. He restores classic guitars and builds new guitars that sound like the classics. As an educator, Adam is known as one of the most versatile and well-rounded teachers in Middle Tennessee. He teaches all styles of acoustic and electric guitar and many of his students are award-winning and professional players. He now works as the Acoustic Instrument Specialist at Carter Vintage Guitars in Nashville, TN. He is also the co-director, with his wife, of the Nashville Acoustic Camps.
Megan Lynch, originally from Redding, California, is a seven-time national fiddle champion, touring musician, recording artist, teacher, singer, and flatfooter. She recently finished a four year touring stint with legendary country music artists Pam Tillis and Lorrie Morgan, and has played with bluegrass stars Dale Ann Bradley, Roland White, Larry Cordle, Jim Hurst, Chris Jones, 3 Fox Drive, Due West, Chris Stuart, and BEML (the duo of Bill Evans and Megan). Megan has fiddled and sung on dozens of projects, and has recorded three albums in the last two years, included the critically acclaimed "Inside Out", with banjo virtuoso Adam Hurt. She has taught fiddle at prestigious camps such as Augusta Heritage Week, the British Columbia Bluegrass Workshop, Sore Fingers Bluegrass Week in the UK, and the California Bluegrass Association Camp, among many others. Megan has also judged the National Fiddle Championships three times, as well as many state championships throughout the country. She's the co-director, with her husband Adam of all the Nashville Acoustic Camps. But sometimes she just likes to sit quietly and smell the flowers.