Registration Update - This camp is now sold out! (
We allow previous campers to register early.) PLEASE click here to get on the waiting list. We often have spots open up as we get closer to camp.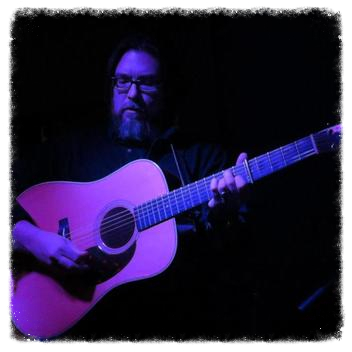 *Fall 2019 Camp is Friday through Sunday, October 25-27, 2019

*The price for on-site lodging, tuition, and delicious homemade food is a mere $800. The price for traveling to and fro each day (we call this being a "day camper" which includes tuition, lunch, snacks, and all evening activities) is $650.
*Gearld Strickland is our camp luthier and if you have any needs or concerns, he'll be available to you when you're here at camp. He also builds beautiful guitars and is the acoustic guitar repair specialist at Carter Vintage Guitars in Nashville.
*Nashville Flatpick Camp is proud to be associated with Straight Up Strings.

*Have you checked out Thompson Guitars? Adam plays one and we just adore the sound and the story.
*Register early - with only 15 spots time is of the essence...
In the woods above Nashville, TN, there is a camp for flatpickers of all levels and most ages. It is held in a beautiful home surrounded by trees and creeks and bonfire pits perfect for late night jamming. Many of the greatest flatpickers alive will be teaching there but only 15 students will be allowed to sign up - guaranteeing the most incredible learning experience offered in modern music camping.
You will stay on-site or travel from your home each day and learn from the masters. In the afternoons there will be jams where you may very well find yourself picking Red Haired Boy or Big Sciota across from Kenny Smith or possibly Amanda Smith sings harmony with you while you sing and pick with Adam Schlenker.
On Sunday of camp you will record a tune with one of these flatpicking heroes with a real-deal professional engineer. It's mind-boggling, really. We also have a very close relationship with the incredible Carter Vintage Guitars store in downtown Nashville. We always suggest you head there either before or just after camp to see what's new over there. Feel free to click on the link above to browse their website before you head this way. Gearld Strickland is our camp luthier and will be available throughout camp to help you sort out any issues you might have with your guitar.